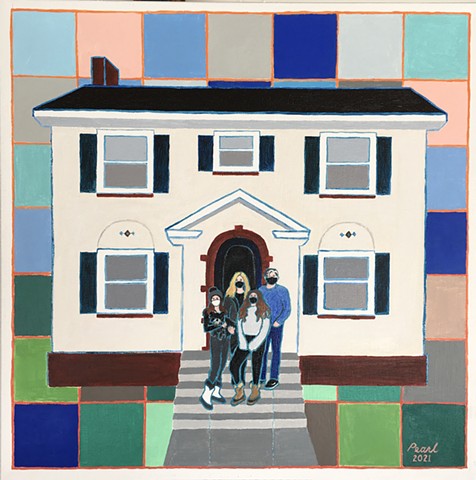 Pamela Gaard is a visual artist with her education in the sciences.
Gaard began her studies at The Minneapolis College of Art and Design, and completed her education (MS equivalent) in public health at the University of Wisconsin and the University of Minnesota.
In 2020 she began to paint Pandemic Portraits of neighbors in front of their homes in Minneapolis. Posed with their pets, with family members usually wearing masks — these portraits reveal a dreamlike beauty, familial affection, and unity in a challenging time.
"Pandemic Portrait — Diana's House", 20" x 20", acrylic on canvas, 2021
Please click on the picture above to proceed to the site.